Uncategorized | December 11, 2020
BUSINESS MODELS | YESTERDAY, TODAY, TOMORROW
When the spear was our tool, hunters and gatherers had to be mobile and followed the herd to find their next customer.
The seed led us to an agricultural society. We settled and specialized our farming skills, working as mini entrepreneurs in trading societies.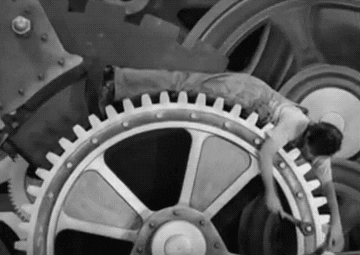 The spanner led us to cities, factories and modern industrial life as employees.
And now silicon defines us. The modern day factor of production enables us to live anywhere… connect with anyone and send our products and goods literally flying through the air. Silicon is upending and inventing new business models – limited only to our collective imaginations.
Disruption
Disruption is the crowd favourite word in business, the world over. In all seriousness… Disruption happens when new technology changes the way a business model works.
And we've seen a lot of it recently.
But, we're only 20 or so years into this revolution – so we've got a lot of change ahead.
Yesterday's business models – they provide a free lesson, and give us some wonderful clues as to what's next
So let's break this down into 3 clear chunks of
• Yesterday
• Today and
• Tomorrow
This will help you see the patterns.
YESTERDAY
There is no better example than to demonstrate this than newspapers.
Look at how fat the newspapers used to be.
Where did it all go…?
It all started unravelling for newspapers around 20 years ago, when the internet was becoming mainstream.
Remember we used to buy everything from the classifieds.
Now, we go to eBay or GumTree, right? There goes that revenue.
Another major stream of revenue was car ads.
That's gone, and in its place is an Australian monopoly, and that company has a company valuation bigger than that of both big newspaper groups.
The same goes for the Property section. The employment section. They've all been replaced by single-minded tech platforms that have all gone on to create more revenue than the papers ever did.
TODAY
Let's look at some newer models that are playing out 'today'.
Let's start with the music industry which has a new revenue model today. It used to be 'Put song on radio – Fans buy the album'. Now it is 'Release song on the internet for free – Make money on arena shows and a Netflix special.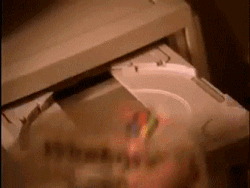 Software also adapted. Remember buying CD Roms? And you would have to buy a whole set of new disks when a new update came out?
This is Adobe Photoshop from the year 1995. I can count 4 floppy's there. Now you just pay monthly, and get updates as they happen.
And the internet has made it possible to boot out the middleman and sell Direct to Consumer.
Previously you would have to go to a shop to buy stuff.
And what about Casper, the DTC Mattress brand out of the US. And they own every step of the business. Design. Manufacture. Sell. Deliver. No middle man. No showroom –  passing on all the savings to me, the punter.
Tomorrow
Let's look at some of the business models of tomorrow – What is going to be more prevalent?
The rise of giants Uber & AirBNB. They woke up sleeping assets
… See what we did there?
AirBNB put spare bedrooms around the world to work and Uber turned people and their cars into a business that has changed the way we get around. What does that tell us about business tomorrow?
Now that we can connect with people directly more idle assets will get put to work. Things that only get used a portion of their time… those assets can be activated
You don't have to be a unicorn to leverage idle assets, I love Bivouac in New York City, They invented Urban Camping by putting empty high rise rooftops to work.
Makes you wonder how many businesses have assets they can rent out for revenue while they're not using them!